What if famous people had to swap places with another profession for a month? That could raise some pretty funny and unusual situations. For example, what if famous crooner Tom Jones had to be a website designer? Let's take a look at how he might his songs as a guide for providing advice about improving your website.
"What's new pussycat?" – this is very good advice as you should always make sure that content on your website is fresh and updated regularly. Add industry specific news and updates. You might want to start a blog as well which will give you a greater online presence and is a great way of providing your customers with relevant offers and news about your business.  To get great advice on your content and digital marketing  you may want to head to a SEO services in London which can be found at links including https://www.elevateuk.com/ who will show you the best way to go.
"Help Yourself" – indeed you must as a poor website design will mean customers don't stay on your site. Having a good online presence will reap benefits in the long run and increase sales opportunities.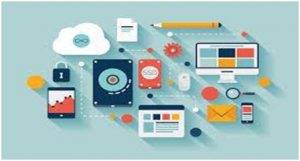 "A minute of your time" – this is ideally what you want to achieve as customers don't hang around for long on a site and want to achieve a transaction or find the information within seconds. If your website takes an age to load or the navigation is awkward and confusing then your potential customers will be off to your competitors in a flash.
"If I only knew" – don't forget to check your data and analyse the results. There is no point in making improvements to your website if you don't regular check that things are working for you. Do you know how many hits you're getting and where your visitors are coming from? Websites need attention so they don't become irrelevant and it will be essential to know your figures to stay ahead of the game and make future changes.
"It's not unusual" – good as you don't want a site that people think is peculiar, weird or doesn't gel for some reason. Don't add loads of images and moving pictures that don't immediately link with what you're trying to communicate. Don't cram in so much information that your visitors can't easily digest it and find what they need to know. Keep a consistent approach with typefaces and colours as too much going on can really put people off.
"Can't stop loving you" – having a responsive, engaging and current website will not only gain you new customers but will encourage repeat visitors and custom. If a company's website works well and is efficient and effective, then people are happy to return time and time again.
"Shady Business" – don't make promises you can't fulfil, just provide honest, genuine information and if you have some previous customer reviews then add those to reassure visitors that you are a reputable company. If you've won any awards then make sure you put those on your site too as these will show that you're trustworthy.